Day 2 :
Keynote Forum
Nihon University, Japan
Time : 10:00-10:30

Biography:
Dr. Takao Aoyagi is Professor of Department of Materials and Applied Chemistry of Nihon University in Tokyo, Japan. He received his Ph.D. at Tokyo Institute of Technology in 1993. After finishied Graduate School of Science and Engineering of Waseda University, he belonged to a Japanese chemical company (Lion Corporation, 1986-1987) and private institute (Sagami Chemical Research Center, 1987-1995). He became an assistant professor at Institute of Biomedical Engineering in 1995 and associated professor in 2001, Tokyo Women's Medical University. In 2002, he was promoted to full professor of Department of Nanostructure and Advanced Materials of Kagoshima University. In 2009, he moved to the Biomaterials Center and Coordinating Director of Nanotech-driven Materials Research for Biotechnology, National Institute for Materials Science (NIMS) in Tsukuba, Japan. His present research field is design of smart biomaterials for biomedical applications
Abstract:
So far, aliphatic polyesters, especially, poly(glycolide) (PGA), poly(lactide) (PLA), poly(-caprolactone) (PCL) and their copolymers have withdrawn much attentions as biodegradable polymeric materials, because of their superior properties, such as mechanical strength, easiness of polymerization and manufacturing, biodegradability, and so on. Among them, there are many PCL-related researches as biodegradable materials have been already used as artificial dura mater clinically. We have reported that surface shape memory materials derived from PCL could contributed to mechano-biological studies using the same materials with modulated elasticity and viscosity by only temperature change. Furthermore, drug permeation control near body temperature could be succeeded by effective melting point modulation. In this study, new PCL network material which has cationic groups is prepared. The cationic moieties would interact to anionic groups easily, for example sialic acid in sugar chains. As other functional materials, we have been studying the methodology to introduce functional materials into the PCL main chains for immobilization of bio-active molecules, So such polymeric materials are expected to interact to living cells or tissues. To achieve such purpose, we newly designed blanched PCL macromonomer which has bromomethyl groups at the all of chain ends. Then, these terminal halomethyl groups reacted to 2, 2'-dimethylaminoethyl methacrylate to afford the objective macromonomer as seen in Figure 1. The corresponding macromonomer solution was cast and UV light was irradiated in the presence of photo-sensitizer. Briefly, 4-blanced PCL were prepared by ring opening polymerization initiated with pentaerythritol. Hydroxy groups at the chain ends reacted bromoacetyl bromide. The reaction with 2,2'-dimethylaminoethyl methacrylate afforded the N-methacryloylethyl, N', N''-dimethylammonio- terminated PCL macromonomers. This cationic PCL macromonomer THF solution were poured into the space of two glass plates with the Tefron spacers. To both sides of the glass plates, UV light was irradiated for cross-linking reaction to obtain membrane-type materials. The surface properties of the cationic PCL cross-linked membrane were evaluated by contact angle measurement of water droplet and anionic compound. As expected, the cationic PCL cross-linked membrane showed larger hydrophilicity and the much greater dye adsorption than the naked PCL. These results suggest that such materials would enhance the living cells interaction and be useful for protein immobilization on the surfaces

Keynote Forum
University of Joinville Region (UNIVILLE), Brazil
Time : 10:30-11:00

Biography:
Ana Paula Testa Pezzin. Graduated in Chemistry, Master in Chemical Engineering and PhD in Mechanical Engineering from the State University of Campinas. She did postdoctoral studies at the Université Pierre et Marie Curie in Paris / France. She has been a leader in the POLYMERIC MATERIALS GROUP since 2001, working in research lines: Polymeric biomaterials for medical and dental applications; Composites, biocomposites, nanocomposites and bionanocomposites; Modification of biopolymers for different applications and synthesis and characterization of biopolymers by microbial culture. Currently, she is a Professor and Researcher at the University of Joinville Region (UNIVILLE), being a level 2 productivity fellow at CNPq
Abstract:
The last years of advances in research have demonstrated the importance and potential of biopolymers for a variety of applications, particularly for biopolymers produced by microorganisms, including bacterial nanocellulose (BNC). These polymers can be biosynthesized by bacteria of some genera, but the most efficient producers of cellulose belong to the genus Gluconacetobacter, that secrets an abundant 3-D network of cellulose fibrils. There are two main methods for producing BNC: static culture, which results in the accumulation of a thick, leather-like white BNC pellicle at the air-liquid interface, and stirred culture, in which cellulose is synthesized in a dispersed manner in the culture medium, forming irregular pellets. BNC can also be synthesized from a variety of substrates such as glucose, sucrose, fructose, glycerol, mannitol, among others. In this way it is possible to modify and control the physical properties of the cellulose during its biosynthesis. Factors such as yield, morphology, structure, and physical properties may be affected by the method of production and culture medium used. The thickness, color and transparency of the membrane can be controlled by means of the culture time of the bacterium. The BNC appears as a competitive alternative, having as main characteristics: high crystallinity, high tensile strength, elasticity, durability, hydrophilic potential (retention capacity and water absorption - about 98% to 99% of its volume is composed of liquids). In the food industry, it is used in the production of coconut cream, ice cream, snacks, sweets, stabilizers for emulsions and foams. In the cosmetics industry BCN is used as moisturizers and astringents. BNC is also used as an additive of high quality papers, membranes for high quality audio devices, electronic papers (e-papers), diaphragms for eletroacustic transducers, liquid crystal displays, OLED support, ultrafiltration membranes (water purification) and membranes for mineral oil recovery. In the biomedical area BCN is suitable for tissue regeneration, drug delivery systems, vascular grafts, scaffolds for tissue engineering, artificial blood vessels and microvessels, artificial vascular implant, dental implants, artificial skin, dressing for wounds and burns, allowing the transfer of medications to the wound while serving as an effective physical barrier against external infection. In the materials area NCB whiskers can also be used as reinforcement in nanocomposites.
Break:
Coffee Break: 11:00-11:20 @ Tiburan/Sausalito Foyer
Speakers Sessions: Biodegradable Polymers | Biopolymer Applications
Location: Sausalito

Chair
Joseph Greene
California State University, USA

Co-Chair
Ana Paula Testa Pezzin
University of Joinville Region (UNIVILLE), Brazil
Session Introduction
California State University, USA
Time : 11:20-11:40

Biography:
Dr. Joe Greene is a professor and department chair in the Mechanical and Mechatronic Engineering and Sustainable Manufacturing Department at California State University, Chico. He received a Ph.D. in Chemical Engineering in 1993 from the University of Michigan. Joe began teaching at California State University, Chico in 1998 after a 14-year career with General Motors Corporation in Detroit, Michigan. His research interests include biobased and biodegradable polymers, recycled plastics, composting technology, and anaerobic digestion.
Abstract:
Biodegradation was measured for biodegradable, compostable, and oxodegradable plastics while exposed to aerobic composting, soil, marine, and anaerobic digestion environments. Biodegradable plastics included, corn-starch based biobag, PHA bag, Ecoflex bag, and PLA lids. Positive and negative controls included, Kraft paper and polyethylene. Other plastics included, and oxodegradable plastic bags. For industrial composting environment, compostable plastic products, along with oxodegradable, cellulose paper, Kraft paper, and polyethylene plastic wrap, were placed in an environment consistent with ASTM 5338 conditions. For marine environment, the plastic samples were placed in a test environment consistent with ASTM 6691. For anaerobic digestion, plastic samples were placed in an environment consistent with ASTM 5511. For soil burial environment, plastic samples were placed in an environment consistent with EN 13432.The degradation was evaluated by measuring CO2 gas, which evolves from the degrading plastic samples. For industrial compost conditions, the compostable plastics, namely, PLA, sugar cane, PHA, Ecoflex, and starched-based biobag, degraded at least 90% and met the degradation time requirement in the ASTM D-6400 standard. Theoxodegradable, UV-degradable plastics, and LDPE plastic bag had negligible degradation. After 180 days placed in a commercial food-waste composting operation, PLA, PHA, Ecoflex, and corn starch plastics completely degraded. Small fragments of sugar cane lids and Kraft paper were visible. The oxo-biodegradable plastic bags, LDPE plastic bags and UV-degradable plastic bag did not fragment nor degrade. The samples were also exposed to a simulated marine environment. Under marine conditions, PHA experienced significant biodegradation. Alternatively, corn-starch based trash bag, PLA cup, Ecoflex bag, sugar cane lids, UV-degradable plastic ring, and Kraft paper did not exhibit biodegradation under marine conditions. Under anaerobic conditions PHA experienced biodegradation, but PLA, paper, and polyethylene did not. Under soil burial conditions, PHA and starch based plastics exhibited some biodegradation, but PLA and polyethylene did not.
Sugar Milling Research Institute NPC, South Africa
Time : 11:40-12:00

Biography:
Heidi du Clou has her expertise in analytical chemistry, chemical method development and biopolymer structure elucidation. She is passionate about biopolymers, mass spectroscopy and rheology. Heidi has been involved in the sugarcane industry since 2009. Her research for this industry has led to the development of several methods that enable the analysis of biopolymers within complex sugar matrices, and the compilation of a carbohydrate mass spectral library specific to the polysaccharides found in the industry. Her passion for rheology has led to an improved understanding of sugarcane-derived biopolymer solution behaviour, which has initiated a multitude of new research possibilities for the sugarcane processing industry.
Abstract:
Statement of the Problem: Polysaccharides are carbohydrate biopolymers that are derived from numerous sources; including plants and microorganisms. They are present in sugarcane and in sugarcane processing streams. Sugarcane polysaccharides include starch, dextran, indigenous sugarcane polysaccharide, Robert's glucan, galactomannan, levans and sarkaran. Collectively, sugar technologists refer to mixtures of polysaccharides found in processing streams as "gums". Gums are regarded negatively in the sugar industry. Not only do they represent a direct loss of recoverable sucrose (sugar) due to the action of the microbes that produced them, but they also possess physical properties that affect processing. For example, cane starch, dextran and sarkaran have been linked to increased viscosities and related sucrose losses in sugar processing streams. The causes, chemical make-up and effects of cane starch and dextran are well documented. However, other gum polysaccharides are not as well understood. This research looks to establish the methods to isolate, elucidate and characterise the major constituents of gums in the South African sugar industry. Methodology & Theoretical Orientation: Gums from various sugar processing streams from across South Africa were isolated and characterised by methods that were established using gel filtration chromatography, gas chromatography mass spectroscopy, nuclear magnetic resonance spectroscopy, rheology and enzymatic hydrolysis followed by high performance liquid chromatography. Findings: Polysaccharides that constitute gums in the South African sugarcane industry are not limited to starch and dextran, but rather a complex and variable mixture of biopolymers. Conclusion & Significance: The techniques developed and knowledge gained better equips the sugar industry to analyse gums and opens opportunities for the industry to exploit the unique physico-chemical properties of these biopolymers.
Corbion Purac BV, The Netherlands
Time : 12:00-12:20

Biography:
Andrea Arias has built her expertise as a research engineer specialized in application development of biopolymers and biocomposites. She is experienced in combining the fundamental understanding of the unique properties of bioplastics with the more practical aspects of the tailored product development. She has a Bachelor degree in Chemical Engineering and she earned her Ph.D. degree in polymer science at Polytechnique School of Montreal when working with nanocellulose applications for PLA-based composites. Andrea currently works as Application Specialist in the Biobased Innovations business unit of Dutch company Corbion Purac. Corbion is the global market leader in lactic acid and lactic acid derivatives with over 80 years of fermentation experience. She's involved in the FDCA to PEF value chain within the company.
Abstract:
Poly(ethylene furanoate) – PEF has gained extensive attention in recent years due to its high barrier properties to oxygen and carbon dioxide [1]. PEF is a biobased polyester polymerized through combination of 2,5-furandicarboxylic acid – FDCA and ethylene glycol. Many authors consider PEF a potential replacement to PET and the next generation of FDCA biobased polyesters [2]. The successful introduction of PEF in the beverage and food packaging industry requires bringing concrete proof of its applicability and versatility as a barrier layer, combining the fundamental understanding of the unique properties of PEF with the more practical aspects of the tailored application development [3,4]. The clarity and mechanical performance of PET have placed it as the material of choice for manufacturing of
packaging for carbonated soft drinks (CSD) juices and water. Multilayer packaging has been developed under the principle to sandwich a high barrier material between PET layers in order to improve its undesirable low barrier to CO2 and O2 – often a limitation of PET containers [5]. In this talk the barrier enhancement properties of multilayer bottles using PEF as an intermediate layer embedded in a PET CSD bottle will be presented. The manufacturing of preforms and bottles was accomplished using two-stage injection stretch blow molding –ISBM. The weight percentage range of PEF in the bottle preform was defined at 3, 5, 10 and 15wt% and PET monolayer was used as a reference. The CO2 permeation of multilayer PET/PEF bottles was studied over time under standard conditions, i.e. 22°C and 50% RH. Table 1 shows the barrier improvement factor for each multilayer composition, which is calculated as the ratio between the loss percentage per day using the monolayer PET as a reference. At the highest PEF wt.% studied, i.e. 15wt%, the PEF medium layer contributes to CO2 loss twice slower than PET monolayer bottles. For the same concentration, the barrier to O2 is improved by 70%, as it is depicted in Table 2. In addition to CO2 and O2 barrier performance, the relevant aspects to the processing of PEF in typical pilot facilities involving the flow viscosity properties, temperature processing windows and melt stability will be discussed as well.
Table 1 – Carbon dioxide barrier improvement factors of multilayer PET/PEF bottles
| | | |
| --- | --- | --- |
| Bottle | CO2 loss(%/day) | BIF |
| 100% PET | 0.223 | 1.00 |
| 3wt% PEF | 0.175 | 1.27 |
| 5wt% PEF | 0.147 | 1.54 |
| 10wt% PEF | 0.125 | 1.80 |
| 15wt% PEF | 0.107 | 2.08 |
Table 2 – Oxygen barrier improvement factors of multilayer PET/PEF bottles
| | | |
| --- | --- | --- |
| Bottle | O2 gain (ppm/day) | BIF |
| 100% PET | 0.052 | 1.00 |
| 3wt% PEF | 0.044 | 1.19 |
| 5wt% PEF | 0.040 | 1.30 |
| 10wt% PEF | 0.035 | 1.46 |
| 15wt% PEF | 0.031 | 1.68 |
University Fernando Pessoa, Portugal
Time : 12:20-12:40

Biography:
Juliana da Silva e Mascarenhas Guedes holds a degree in Civil Engineering from Universidade Federal de Minas Gerais, a Master's Degree in Structural Engineering from Universidade Federal de Minas Gerais, a PhD in Earth Sciences from Universidade Fernando Pessoa, in Porto, Portugal. Currently, is a professor of Civil Engineering at Universidade FUMEC and post-graduate in Structural Engineering from Universidade FUMEC. She is an investigator at FP-ENAS, UFP Energy, Environment and Health Research Unit, Porto. Has experience in the structural and sanitary area. Articles in papers in sanitation, environmental and structural área.
Abstract:
The question of burials is considered sacred by different cultures, beliefs and religions. Cremation is an option less aggressive to the environment when compared to the conventional procedure, as it does not yield conventional residues and pathogenic microorganisms. However, this practice has been questioned and even condemned by some religions. Yet, the conventional burial system causes the contamination of the soil by the necroslurry; a viscous and polluting liquid, composed mainly of cadaverine; an amine (C5H14N2) of repulsive odor. Its viscosity is due to internal chemical reactions, which produce polymers, which makes it difficult to be transported and removed from soil and groundwater. Again, cremation seems to be a feasible solution for the problem. Nevertheless, this procedure causes the loss of genetic cells. It hinders, for example, the definition of paternity and/or the treatment of diseases through the removal of stem cells from cadavers that, according to recent research, can be reactivated and transformed into any kind of cells or tissues of the body in good condition. A new technology for the vertical burial system which is currently being developed in Brazil, allows the gas exchange and controls humidity, pressure and temperature inside shrouds, causing an aerobic decomposition that eliminates environmental contaminations, reducing environmental impacts, diseases and odors. The sealed system demands theapplication of fiberglass plates and polymers, which are resistant, elastic, and suitable to absorb the coefficient of expansion of the system, preventing any leakage due to retraction. This method also allows the storage of genetic cells, proving to be a good solution for health problems as well as environmental, religious and cultural issues framing this matter
FUMEC University, Brazil
Time : 12:40-13:00

Biography:
Camila Alda Farhat Magalhães Souza holds a degree in Psychology at Universidade FUMEC. Specialist in Afro-Brazilian History and Culture from UNIANDRADE, 2nd Lieutenant of the Brazilian Air Force, Psychologist. Currently, works as a clinical psychologist, researcher and literary reviewer.
Abstract:
The most well-known destinations for lifeless bodies, used and defended by beliefs, religions and people, are graves and burial chambers. They are the forms of burial, which, in the majority, bring comfort to the families and people close to the deceased, for idealizing that they are religiously and socially intact to beloved beings. However, a large part of the population is unaware or not informed about the environmental problems that such burials bring to public health and the environment. After the burial, the body begins to go through physical, chemical and microbial processes, along the natural sequence of decomposition performed by bacteria, as well as by animals and insects. Pathologies, coming from the construction method used in cemeteries, such as cracks in the concrete and masonry, allow these animals and insects to go into the coffins and take part of the decomposition process. Consequently, they become potential transmitters of diseases. It is important to emphasize that this gathering of animals in the cemeteries causes great discomfort to visitors and annoyance to near by dwellers. Necroslurry is a liquid resulting from the decomposition of corpses, which has a sound capacity to percolate soils and groundwater and therefore, contaminate both, soil and groundwater near the cemeteries, due to the presence of pathogenic microorganisms in its composition. The vulnerability of soils and aquifers, which can be classified as low, medium or high depending on where the burial occurred, medium or high permeability of the cemetery soil and the position either above or below ground level are some of the factors that Influence the way necroslurry may reach soils and groundwater. These impacts can cause disease and epidemics, as many cities use such groundwater as their water source and the soil is used produce food crop. . Necroslurry is a greyish and brownish solution, mainly composed of cadaverine, an amine (C5H14N2) with a repulsive and nauseating odor, a putrefaction by-product, besides being formed by water, minerals and organic degradable substances, the medium density is equal to 1.23g / cm³, pH between 5 and 9, at 23 to 28 ° C, in its liquid state is more viscous than water, due to its polymerization and the chemical reactions that produce the polymers. Due to the fact that it is a polymerizable substance, the transportation of necroslurry in its liquid phase is aggravated. The ideal is to use a system that transforms the liquid necroslurry into gas, using burial and constructive methods proper for this phase, facilitating the transportation as well as preventing the contamination to the environment. This article will show how these polymers hamper the attempts to prevent the contamination. It will also show what happens to the polymers resulting from the chemical processes of decomposition of the human body, when they reach the soil and the groundwater. Nowadays, There are, in Brazil, technologies that fulfill these needs, monitoring the treatment of gases by molecular dissociation and avoiding the polymerization. Some Brazilian cities have already been using modular structures made of carbon steel and materials, which are submitted to a leak test, so as to ensure that the passage of gases and liquids are stopped, creating, in such a way a great sealing capacity. This method is very effective and causes low environmental impact, eliminating the difficulties of the necroslurry treatment and fully complying with CONAMA Resolution 335/2003.
University Pontifícia Universidade Católica, Brazil
Time : 13:00-13:20

Biography:
Luciana Nunes de Magalhães holds a degree in Civil Engineering from Universidade FUMEC, a master's degree and a PhD in Structural Engineering from Universidade Federal de Minas Gerais. Currently, is a professor at Pontifícia Universidade Católica de Minas Gerais and provides updated courses for engineers and architects in the construction / structural systems area at CREA MG. Has professional experience in the Structural Engineering field, besides publications in magazines and congresses, with emphasis on those systems.
Abstract:
Recycling polymers is a very valued act because of its enormity of waste. Its reuse is ideal in long-life applications such as paving, plastic wood, civil construction, plasticulture, automobile industry and electro-electronics, etc. The process of recycling this material can be mechanical, physical, chemical or even energetic. Most of the current vertical cemeteries are built in concrete, which is a very serious fault, since conventional concrete does not have the structure to withstand the residues generated by the human bodies' decomposition, causing leakage through the cracks that appear in the slabs of the loci. A sustainable solution to such a complication may be a substitution of this material with recyclable materials, which are usually disposed of in the environment. The recycled polymer from PET is an excellent option because it presents important characteristics such as low water absorption, resistance from aging and because it is innocuous, which means that it does not constitute a substrate for the proliferation of microorganisms. A concrete impregnated with polymers would translate in a reduction of porosity and permeability. Therefore, the objective of this article is to evaluate the efficiency of alternative techniques with the use of polymers in concrete structures in aggressive environments or even new structures based on recycled polymers. There is also the case study in vertical slab of locules, in addition to performance and comparative in the aspect of flexibility and fence. In conclusion, we will have an analysis of the advantages and shortcomings of the insertion of the organic polymer into the mixture of conventional concrete or structures made of polymers and other sustainable materials. In addition, the presentation of proposals of solution with the conditions that the structure is submitted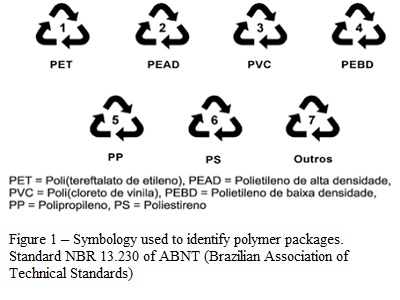 Break:
Lunch Break 13:30-14:30 @ Redwood-Sequoia